Big Ideas Notebook
LET YOUR IMAGINATION RUN WILD WITH THIS NOTEBOOK
Let your thoughts come to life in the Big Ideas notebook. This notebook is perfect for keeping track of your thoughts and ideas, drawing, or writing. It's also great for implementing gratitude practices and planning your big ideas. Ideal for journaling, drawing, or writing!



The Big Ideas Notebook is the perfect place for your mind to wander, making it a great vehicle for creative expression. Starting a new journal can be daunting, but it doesn't have to be. The Big Ideas Notebook has been designed for you to use in whatever way feels most comfortable!



FEATURES:


MORNING PAGES:

 

Writing in a journal is an act of self-expression that is done periodically to record feelings and inspire ideas. Morning pages serve a deeper purpose. This type of journaling is a cathartic, ritualistic writing process that clears your mind, builds confidence, and creates a path for greater creativity.


CREATIVE JOURNAL:  Has a spacious writing space to cater to different kinds of writing, studying, drawings, or doodles


PREMIUM QUALITY:

 

Bound in premium cover for durability, and cream paper it's great for implementing gratitude practices, inspiring creativity, and planning big ideas.


FSC QUALITY: As part of saving the environment, we are using Forest Stewardship Certified paper.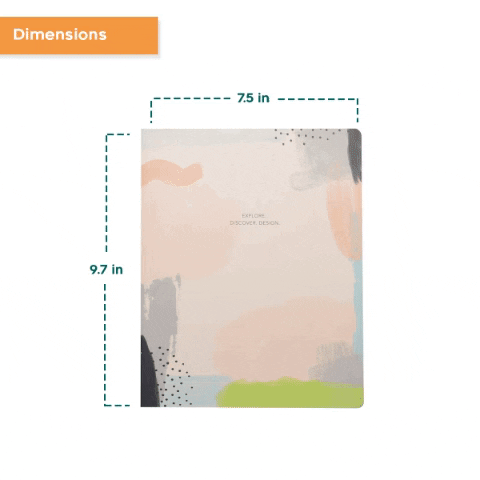 SPECIFICATIONS:

19 x 24.7 cm
300gsm card with round corners
Abstract design with quotes in front
100gsm dotted white paper inside pages
160 pages


PACKAGE INCLUDES: